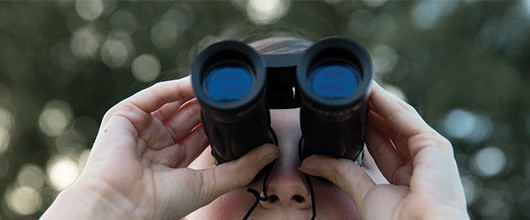 Camp and Outdoors
You live in a world of screens—smartphone! laptop! TV! tablet!—and sometimes you just want to get away from it all. We get it. That's why you can focus your whole Girl Scout experience on getting outdoors.

You'll develop the kind of outdoor skills it's hard to get anywhere else. Skills like building a campfire, pitching a tent, or canoeing across a lake. Hey, how about adding some horseback riding, rock climbing, and archery to the mix? With your troop, at camp, or on another outdoor program, you'll find out how much fun it can be to unplug and explore the world around you.

Introducing: Troop Days at Camp
This fall, troops will be able to visit select GSCO properties and participate in a half or full day of staff led programs! Visit Twisted Pine in Genesee or Hamp Hut in Colorado Springs and spend a half day connecting with your troop and building your outdoor skills with programs in archery, Trail Adventure badge, guided hikes, outdoor art and others. Visit Tomahawk Ranch in Bailey or Sky High in Woodland Park and spend a full day with lunch included enjoying the beautiful camp properties and participating in programs ranging from Wizarding and Fun at the Farm to Life Sized Games, Camp Fun Day and Adventure / Survival.
Read all about the program options and pricing.
For more information on the registration process, COVID -19 safety guidelines and what to expect on program review our Troop Day Programs FAQ's here.

Girl Outdoor Program Resources
Practice your outdoor skills, work on outdoor badges, get outside with your family, and spend time in the great outdoors this fall. Make sure to stay safe by staying up-to-date on guidelines on travel, outdoor recreation, social distancing, and more by visiting the Colorado Department of Health website and reading the Leave No trace recommendations on recreating outside in a COVID - 19 era.
Need to get outdoors? Are you feeling restless? Need to get outdoors, but you live in an urban area? Go Urban Hiking! Wondering what that is? Check out Girl Scouts of Colorado's Guide to Urban Hiking. Getting outdoors for as little as 20 minutes can greatly improve your headspace and can provide a little exercise to get those wiggles out.
Visit the Leave No Trace website for tons of outdoor activities to do as a family, online learning resources and lots of other resource.
GSCO is excited to announce the NEW Get Outdoors Challenge patch! This is a checklist challenge full of fun outdoor activities for the fall/winter and spring/summer seasons. Complete the required number of activities for your Girl Scout level to earn each side of the patch. This patch is designed to be girl-led and to get girls outside and having fun! Download the checklist to get started.