Working Together to Keep Our Girl Scout Community Safe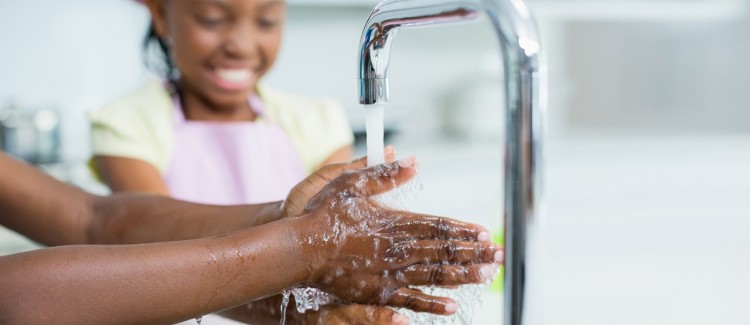 Concerns about COVID-19
Girl Scouts of Colorado is following the recommendations of the Centers for Disease Control and the Colorado Department of Public Health and Environment as we monitor the coronavirus (COVID-19) pandemic.

Due to COVID-19, all Girl Scouts of Colorado in-person activities have been suspended at least through May 17. On the advice of the Centers for Disease Control and the Colorado Department of Health and Environment, Girl Scouts of Colorado has asked all troops to cancel in-person meetings and activities. Any Girl Scout attending in-person events or activities does so at their own risk.
We will offer refunds or reschedule when possible.
All troop domestic and international travel scheduled between now and May 20 should be canceled or rescheduled. For trips scheduled beyond May 20, troops should begin building contingency plans. 
For groups scheduled to travel with EF in May through June 12, they are encouraging these groups to start having conversations now about what they might want to do, and then EF will be ready to evaluate the programs (reschedule or cancel if necessary) by April 1. For groups scheduled to travel June 12 and beyond, EF has set "mid-April" as the timeframe to begin conversations to reschedule or cancel those trips. ​
Girl Scouts of the USA is looking at each Destinations trip individually and will mark those that are canceled on their site.  
The current recommendation is to cancel all gatherings of more than 10 people. Unfortunately, that means we will cancel all Volunteer Appreciation events and Highest Awards celebrations, as well as several high-profile partner events. But, we are looking at ways to provide virtual programming, online celebrations, and Girl Scouting-at-home resources.
 
As good Girl Scouts, we're using this crisis as an opportunity to try new things and new ways to deliver the Girl Scout Leadership Experience. Already, we're hosting a "virtual spring camp" on our Sky High Ranch Instagram(@sky_high_ranch) and had nearly 400 girls join in today from across Colorado, 30 other states, and 3 countries! Watch our social channels, website, and blog for more virtual programming opportunities in the near future!
 
All Girl Scouts of Colorado staff are working remotely through May 17 and the retail shop is closed. However, the GSCO Leadership Team and Emergency Response Team are meeting regularly and will continue to assess cancellations and work status as we move through this crisis. We will keep you informed of any status changes.
 
At this point, we have made no decisions regarding summer camp cancellations. We will continue to gather information to make decisions in the best interest of our members and staff as we move forward.
 
It has never been more important to remember that Girl Scouting is not justwhat we do, it's about who we are.

You are a Girl Scout whether or not you attend troop meetings. Now more than ever, we must all follow the Girl Scout Promise and Law. We must be responsible for our own health and for our possible impact on the health of others, and prioritize social distancing as much as possible.

Thank you for your patience and understanding as we all work together to ensure the health and safety of our communities. We love seeing how our Girl Scout community takes the lead and comes together in times of need – even when we cannot be together physically! If your troop is hosting a virtual gathering or you have ideas on Girl Scout activities or service that can be done at home, please share at gscoblog.org/share.
Preventative Measures
Please remember that the best protection is self-protection and self-monitoring, especially in this flu season. Health officials recommend the following measures to minimize your risk of contracting any virus:
Wash hands frequently especially after sneezing, shaking hands/bodily contact with another individual, and before eating. Use soap and water for 20 seconds or using alcohol-based hand sanitizer with at least 60% alcohol if soap and water are not available.
Avoid touching the eyes, nose, and mouth with unwashed hands.
Avoid close contact with people who are sick - health officials call this "social distancing" and recommend staying about six feet away from someone who is sick.
Clean and disinfect frequently touched surfaces, like your phone or computer.
Cover the nose and mouth with a tissue when coughing or sneezing then throw the tissue in the trash, or as a last resort cough into the elbow
Stay home when you are not feeling well.
Get plenty of sleep, good nutrition, stress-relief, and exercise – a healthy body is the best defense against illness.
Be a source of calm for your girl.
We appreciate all that you do to support girls and we know the news in our world today can cause a significant level of anxiety. Our girls can use a sense of calm in their lives right now despite the fact that we're all preparing for the worst-case scenario. GSUSA recently published a helpful article on how to talk to kids about Coronavirus and how you can help provide that sense of calm.