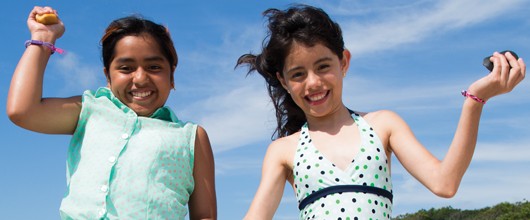 When you just can't wait for what you'll do next, you can do anything!
At Girl Scouts, girls are always counting down to the next adventure they'll go on together. Maybe it's artistic. Maybe it's an experiment. Maybe it's getting outside or helping the community. 
With us, the possibilities are endless, and you'll make a bunch of new friends who just can't wait to go with you. Together, you'll find out you're capable of more than you ever imagined. 
Want to learn more?
Attend an upcoming Parent Information Meeting in your area to experience a sample troop meeting and learn more about Girl Scouts. Meetings happen all the time at area schools and community centers. Find dates and RSVP here.
Ready to get started?
Click the button below to complete registration, view our Opportunity Catalog to select a troop for your girl, and purchase your membership.

There are two types of troops in the Opportunity Catalog:
Existing troops with openings for new girls
"Forming Troops" which are looking for new leaders and girls
Put yourself and/or your girl in one troop of your choice. (Find out more about starting a new troop here). 
Need help? We'll provide support along the way.
Need to know more to help you decide what's right for you? Check out all the different ways to have fun at Girl Scouts. Or, see all the exciting possibilities Girl Scouts offers for girls of all ages and choose your adventure.
Not in Kindergarten yet but still want to get in on the fun?
Visit our Pre-K page and sign up for our email list!
Interested in Volunteering?
We are always looking for great volunteers. Be the role model she'll remember forever. Check out ways to volunteer.